Annoyed by PC error messages because it can't view the media you want to enjoy? Acrok Bl-ray Ripper is the solution! Whether video or audio files, for import or export, camcorder/camera recordings, downloaded MKV, AVI, MOV, MP4, WMV movies, DVD or Blu-ray Disc, the ripping and converting specialist converts everything to the right format for your editing software, tablet, smartphone, media player, smart tv, etc.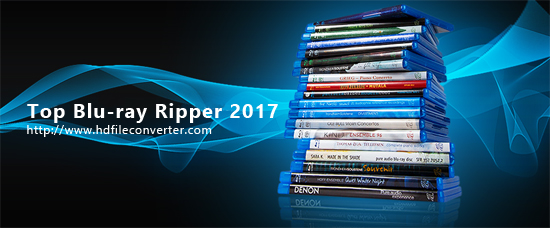 Best Blu-ray Ripper 2017: the Blu-ray, DVD and format professional!
Free download the Top Blu-ray Ripper 2017
1. Import BD or video files
Connect and Go!
It's easy to import films from your disc or copy your videos and music right to the start screen of Top Blu-ray Ripper 2017. And you can sit back and relax during the process, as this Best Blu-ray ripping software 2017 achieves fantastic results when importing any file from Blu-ray Discs, DVD videos, AVCHDs, or from video and audio files.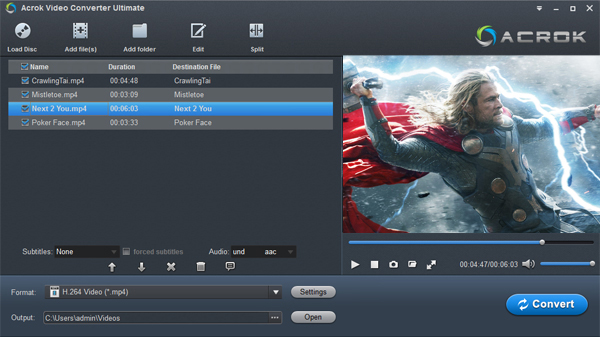 2. Rip Blu-ray, DVD to any format
The solution that simply works!
Fed up of the complications involved in converting your films or music to play on any device (iPhone 7/7Plus, iPad Pro, Surface Pro, Galaxy Tab S, Galaxy S7, Xperia XZ, LG G5, HTC One, etc.)? We have the answer! Top Blu-ray Ripper 2017 makes it easy to rip Blu-ray Discs, DVDs AVCHDs and any format in a way that works for each of your devices. Even conversions of Blu-ray Discs to 2D, HD, and SD formats are supported. And if you'd like to have your video disc and audio CD content with you all the time and in any location, you can even use this Blu-ray Ripper 2017 to rip directly to your device. Thanks to its optimized encoding technology, this is now even faster and more straightforward.
3. Edit Blu-ray or DVD files
Just one click to edit your clips!
Have an upside-down video after holding your phone the wrong way when recording? Best Blu-ray Ripper 2017 has simple 1-click trimming tools to correct video orientation and to rotate, crop, and cut videos in whatever way you like.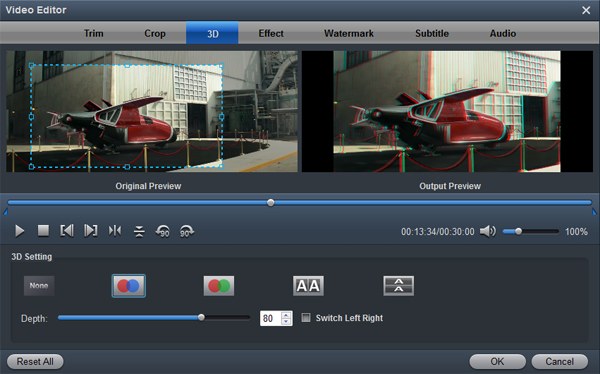 4. Convert Blu-ray, DVD and And video foramt
Freedom for formats!
Would you like to transfer your video and audio files from your PC to your tablet or smartphone? Whether for your mobile device, PlayStation, Xbox One, or MP3 player, Top Blu-ray Ripper 2017 will always find the right format! Easily create job lists for scheduled conversions or make things easier yet with 1-click conversion of Video Discs and audio CDs: Connect your device, select the tracks, transfer them – and you're done.  You an play your Blu-ray, DVD and any moveis on any device anywhere anytime.