How to quickly and easily watch Blu-ray movies on iPad Mini 4? Recently, I bought a new iPad Mini 4 for my daughter, she liked it very much. She plan to go on a trip with her friends for few days, and she wanted to watch Disney Blu-ray movies on the iPad Mini 4. However, both of us don't know how to play Blu-ray movies on iPad Mini 4, learned from the Internet, I need to rip my Blu-ray to iPad Mini 4 playback format, but the specific steps I still know nothing about, who can teach me how to successfully rip and transfer Blu-ray movies to iPad Mini 4 for watching.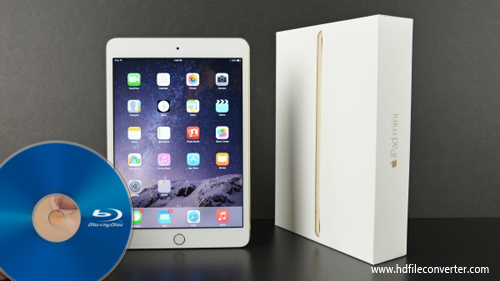 iPad Mini 4 is thinner and lighter than ever before, it is powered by an A8 chip with second-generation 64-bit desktop-class architecture that can handle even your most demanding apps. If you are a iPad enthusiast, iPad Mini 4 may be your best choice, it puts everything you love about iPad into an incredibly sleek and portable design. So you can enjoy HD movies after you have get work done, wherever and whenever you want.
However, if you are a Blu-ray movie lovers, you may feel disappointed or left out owing to the fact that you cannot watch Blu-ray on your iPad Mini 4. As we know, Blu-ray movies are all copy protected, and from the Apple's website, iPad supports MOV, MP4, and M4V in H.264 or MPEG-4 codec, so all in all you can't play Blu-ray movies on iPad Mini 4 directly at all. You need a professional Blu-ray to iPad converter that helps convert Blu-ray to iPad Mini 4 videos with high quality and speed. You have come to the right place, this post would tell you detailed info on ripping, converting and transferring Blu-ray movies to iPad Mini 4 video conversion. With the iPad Mini 4 Blu-ray Ripper, you can rip and put any Blu-ray movies on your iPad Mini 4 easily. Let your daughter enjoy Blu-ray on iPad Mini 4 on the go.
Free download the Blu-ray to ipad Mini 4 Ripper
How to convert Blu-ray to iPad Mini 4 for movies playback?
Step 1: Load Blu-ray Movies
Inserted the disc into BD-ROM on your PC, click "Load Dics" button to load your Blu-ray movies from Blu-ray disc after you have install and run this Blu-ray to iPad Mini 4 converter.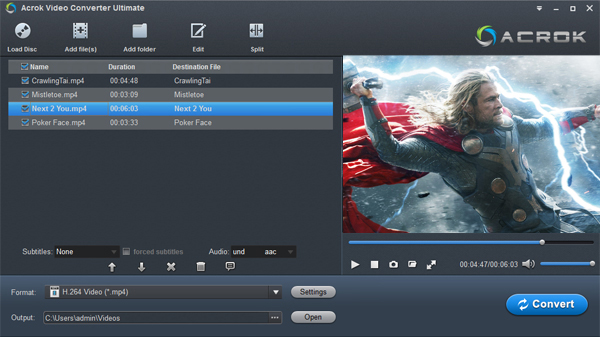 Step 2: Choose the best output format for iPad Mini 4
Click the drop-down button on the right side of the "Format" to choose suitable formats from "Apple" > "iPad Mini Video(*.mp4)".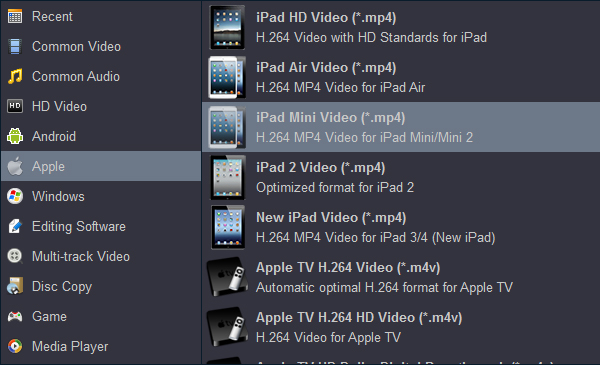 Tip: If you want to copy your Blu-ray, you can also click "Format" option to choose "Disc copy" > "Directly Copy – (Only for Blu-ray/DVD)" to backup data.
Step 3: Rip Blu-ray to iPad Mini 4 supported format
Hit the big "Convert" button start converting Blu-ray to iPad Mini 4 videos. After the conversion, you can sync the ripped Blu-ray movies to your iPad Mini 4 via iTunes. Enjoy Blu-ray movies on iPad Mini 4 for free now.
Tip: Whenever you have any question in ripping Blu-ray to iPad mini 4, please feel free to contact us, we are glad to hear from you, and help you solve the problem in time.